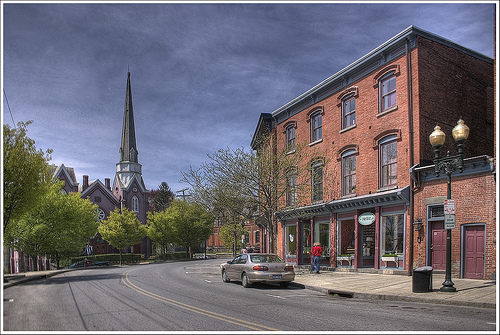 The "NY Times" recently described Beacon as "a quirky town that lures creative types many on limited budgets — who shy away from more conventional suburbs". Indeed, the town that had been run down since the 1960's is making a comeback as an artist's haven. Beacon is now home to many galleries, a major modern art museum, antiques shops, yoga, pilates and new age centers, a wonderful health food store, cafes and some exceptional restaurants (although the town could use even more).
PROS
Homes in town are walkable to Main St, train and river.
The area is not lacking in culture. There is a vibrant art and music scene.
Most newcomers are looking to become part of the community.
Hudson River, Mountains, Hiking
Major highways right near town makes this easily accessible.
CONS
Although trains take an average of 1 hour, 15 minutes to get to GCT, they are 1 hour apart during off peak hours.
Tale of Two Cities: Natives and newcomers don't often mingle.
Shop owners tend to keep whacky hours. Main St is dead on days DIA doesn't open.
Most of the housing stock is very average. There are only a handful of extraordinary homes.