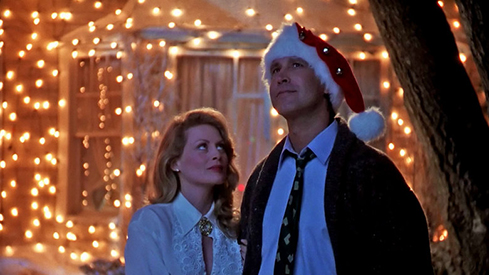 Tacky vintage Christmas sweaters are a big hit with the kids these days. But who dares distastefully decorate their entire house as a joke? You wanna be over the top with your holiday house treatment? Go for it!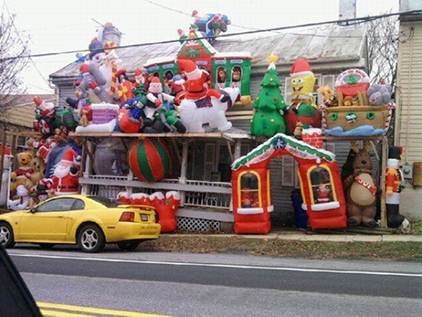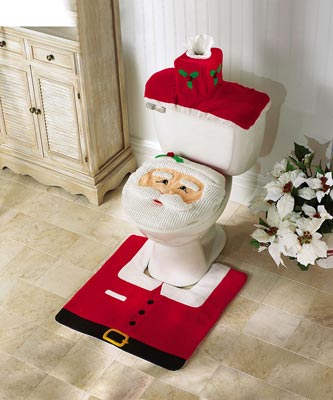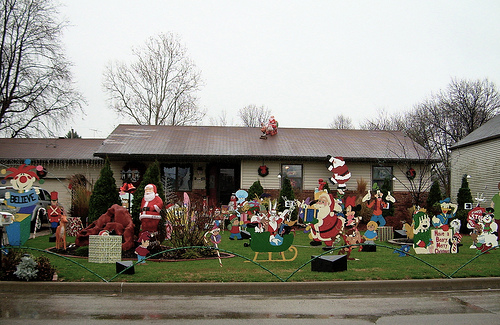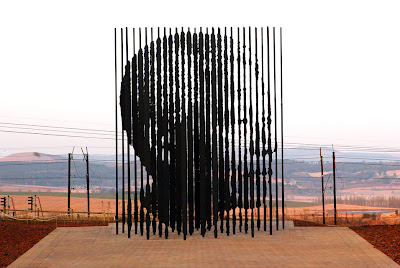 Nelson Mandela inspired everyone. We can try to write a tribute to the man, but we would only fall short. So instead, we'll stick to the blog's theme and have a look at some Mandela inspired creations.
The one thing to keep in mind is that his moving on should not be thought of with sadness.  Nobody lives forever and this man who brought so much positive motion and change into the world, lived to the ripe old age of 95. He will be missed but never forgotten.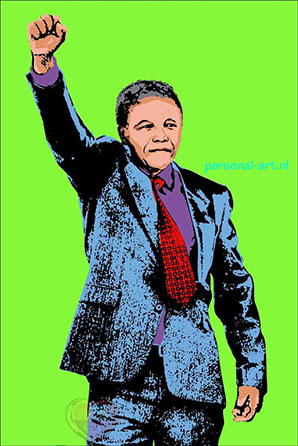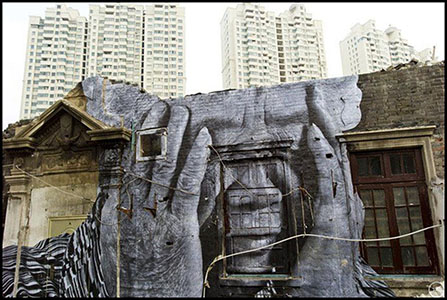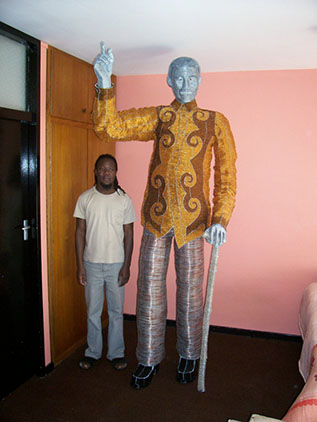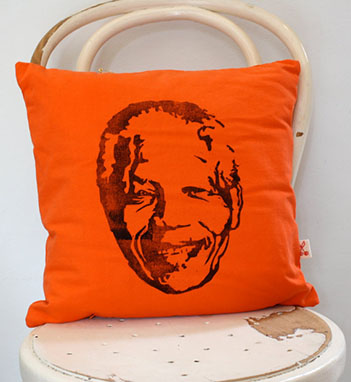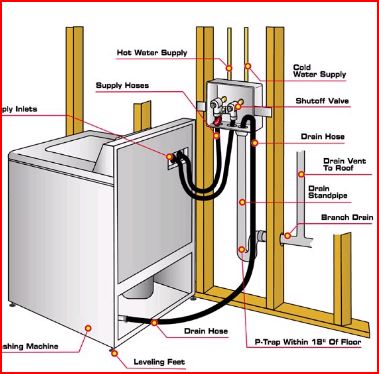 This isn't so much a DIY as a "You can do it" post. Reason being, replacing an existing washing machine with a new one is as easy as assembling Ikea furniture.
I installed my first washing machine yesterday. Thought I'd have to wait for hubby because I don't deal with plumbing or electric. "Nothing dangerous" is my motto. Had it been a dryer, I would not have trusted myself with the gas connections, but what's the worst that can happen with water? A flood?
Assuming your laundry area is already set up for a washer, it's easy. If you're going about this from scratch, it will require installing water supply and drainage, both beyond my expertise.
Ok, so you're just replacing, right? A brand new washer will come with directions, some tools and hoses. Save the hoses from your old one if you're installing second hand. Of course, you can always purchase new ones if need be.
1. The first thing you want to do on a brand new install is remove the shipping bolts. This part takes longer than the rest of it, but it's very important.
2. The water line hoses on my LG were marked red and blue for hot and cold. Hook those into the hot and cold intakes on the machine. Connect the other ends to the faucet. Hand tighten as much as you can, then use the wrench. Don't over tighten, but you don't want a leak either.
3. Drain hose comes connected to machine. There's a support that's easy enough to attach to the other end. Stick that end in drain or slop sink (mine is a sink).
4. Plug it in and run a test to check for leaks. If all is good, move it into it's permanent position.
5. Level the machine with the adjustments on bottom. Personally, I didn't use a level….just stopped it from wobbling.
6. Do the laundry.
The wrench they provided didn't work on everything so I'd say it's handy to have an adjustable wrench. Maybe a screwdriver would come in handy too.
Yeah, that's it. Not so bad, huh?
Who's old enough to remember the "What's the story, Jerry?" ads? Can't find the original appliance commercials, but it seems that Jerry opened up a disco in Fresh Meadows, Queens. That's the story!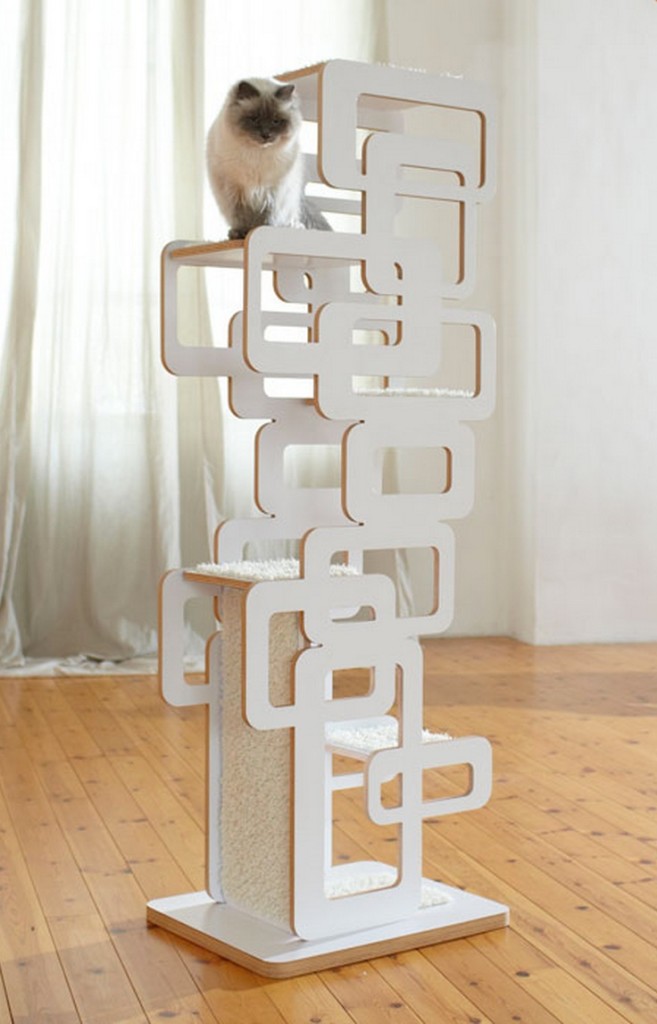 With so many lovely kitty condo and bedding options out there, it boggles the mind that all we see in local shops are those carpeted pieces of ….
Why would people buy those when there are much nicer alternatives available? Oh yeah, price. These things can cost a small fortune. And why spend that when your cat will claw it to pieces within months?
Click on each images for more info on kitty units.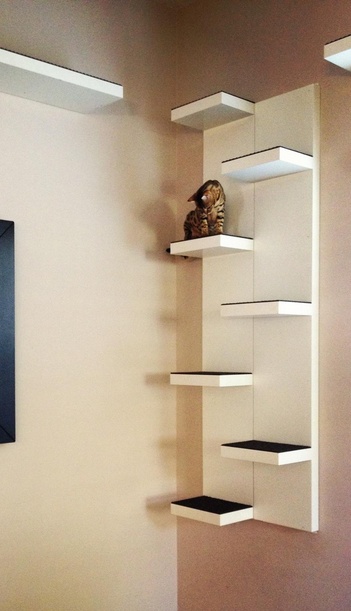 This one is made from Ikea shelves, so you know it's affordable.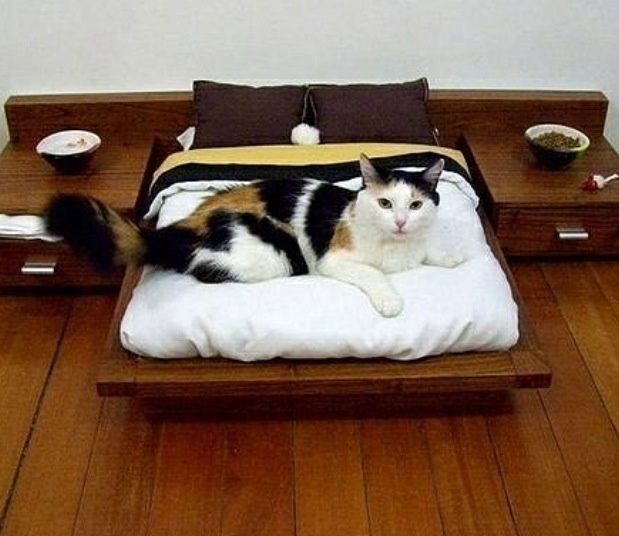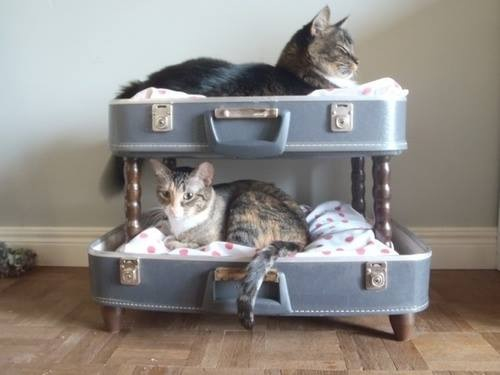 So? How was your Thanksgiving weekend? Did you sit around and eat or catch up on some much needed work around the house? We got to check off some lil bits of renovation here at Casa Reclaimed Home.
Over a year ago, our cats tried to kill us by starting a fire. It was behind an old kitchenette counter from our pied a terre days that we were going to remove anyway. The burnt wall sat that way for, oh, a year. Then we finally took the outlet out and re-sheetrocked.
This weekend we got around to matching the wainscoting in the rest of the room. Ok, so it doesn't match but we made something much cooler.
We used a couple of old doors for the wainscoting. A DIY tutorial will be posted once the molding is finished and all is patched and painted, but you get the idea. Basically, cut the doors in half and line them up. Bam! There's your tutorial.
Our marble window sill was left half finished exactly two years ago. All that was left to do was to add a piece of molding to the front. Cutting, nailing and gluing the trim took all of 10 minutes after two years of contemplation.
BTW, here ya go, in case you missed the tutorial on the window radiator enclosure.
It will probably take another 2 years to fill nail holes and touch up.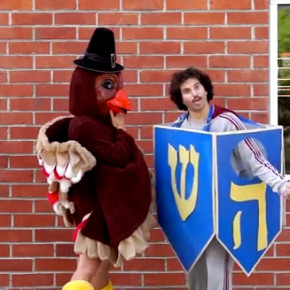 It's a loooong weekend here at Reclaimed Home. Enjoy your Thanksgiving and your Hanukkah! See youse Monday.
Image from Thanksgivukkah rap song.
Also check out this Thanksgivukkah movie trailer.
Not to be confused with:
Or the: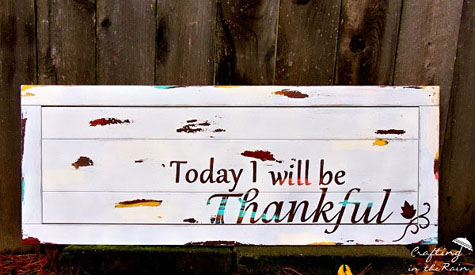 1. Silent Paint Remover. Shaves hours off of paint stripping. It's not for every job, but a big, flat surface like a door or wainscoting? No other way. The cost of the unit will pay for itself in the money saved from chemicals.
2. Hammer Drill. Small. Light. Makes the work that much more fun and easy.
3. Howard's Restor-A-Finish. If you don't know the first thing about restoring wood, no worries. This stuff is magic! Just make sure you match the color.
4. Mohawk Stains. You can pick up Minwax stain in any store, anywhere. It's like they have a monopoly on stain. But you know what? Minwax sucks. Spend a couple of extra bucks for a good stain. You're not even spending more because you can do it with fewer coats.
5. Epifanes Rubbed Varnish. Another magical wood sealer. Again, forget Minwax. This over Mohawk will make your wood look a like a pro did it.
6. Shellac Primer. It has the stain and odor blocking properties of oil based primer but dries quicker than latex. Goes on thin and it's easy to use.
7. Vinegar.  White vinegar cleans everything from windows to brass to wood floors. It's always handy to have around the house.
8. WD-40. Oh man, what would we do without WD-40? The website claims over 2000 uses for this lubricant. It helped me save some rusted hand tools after Sandy. And for that, I'm thankful.
9. Tin foil and plastic bags. Did you know that scrubbing chrome with tin foil and water will eliminate rust? Well, you do now! Another great use for tin foil is to cover paint strippers such as Peel Away so they won't dry out. For things like ceiling medallions, a light plastic bag sticks even better.
10. Staple Gun. Dare I say it's better than duct tape? Of course an air nailer is more useful for renovations, but hey, that's big and heavy. I can reupholster a chair with a staple gun. I can and I have. Didn't say it looked great.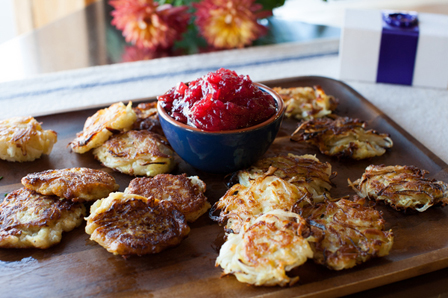 As a vegetarian, Thanksgiving is never about the turkey for me. Fortunately, the friends' I go to every year are vegetarians as well so I don't have a problem having to turn down meat dishes. If you are hosting Thanksgiving this year, you may have two dietary restrictions to consider….the vegetarians as well the Jews.
For the record, I am not a cook nor do I pretend to be one on this blog. Just click on the links to grab the recipes listed here. Alls I did was research the internets.
Let's start with latkes. THE traditional Hanukkah dish is the potato pancake. Latkes are indeed vegetarian but if you want to go vegan, you can substitute the egg whites with a product called "Egg Replacer". Alternatively, blending flax seeds with water will do the same trick.
Chopped liver is not necessarily a Hanukkah food, maybe more of a Passover dish. But what Jewish vegetarian wouldn't be impressed with an attempt at Grandma's chopped liver minus the liver? Here are 22 different recipes for the famous dish. It's more of an appetizer. Think fois gras. Speaking of….you can always pick up some containers of Faux Gras and save yourself the trouble.
Soup time! Both matzoh ball soup and hot borscht will go over well for the double holiday. I just want y'all to know that my mother bought borscht from a jar. Yeah, the ones you see at the supermarket. And you wonder why I don't cook?
Another food that may not be associated with Hanukkah…ok, I have to admit something here. I don't know my Hanukkah dishes. I'm the worst Jew ever. We never celebrated Hanukkah. We celebrated Christmas by going out to a Chinese restaurant and a move. So, let's just say these are "Jewish" foods and not "Hanukkah".
So, where was I? Oh yeah, stuffed cabbage! Healthy, tasty and gassy. You can sit around and recreate that scene from Blazing Saddles after dinner.
What about the main course? The turkey substitute? You can go with a nut roast or pastry dish. Here's a homemade tofurkey recipe. Make sure you're not dealing with any celiacs on that one as it's made from wheat gluten.
Dessert? I just learned over the weekend from my goy friend that there is a Hanukkah donut called sufganiot! Who knew? Apparently everyone but me. It's kind of like a jelly donut (Blech!) but you can do pumpkin or something equally disgusting.
Any traditional Thanksgiving dish other than the turkey is easy to make as a vegetarian dish and Jews like to eat, so no problem there. Stuffing, cranberry sauce, potatoes, veggies. Never underestimate the power of the side dish as long as there are enough of them.
Oh, while we're on this subject, if you are entertaining vegetarian friends, beware the cheese! FYI, not all cheese are vegetarian. Look at the label for "rennet" which is the lining of a calf's stomach. Yup. Microbial enzymes and vegetable rennet are cool. All kosher cheeses are fine because kosher folks don't mix meat with dairy, so if it's a dairy product, it won't contain any dead animal. Look for the kosher "U" or "K" on the package and you're good to go. You learn something new every day.
When is a door not a door? When it's a table, a headboard, a seat, a coat stand….you get the picture. Here are some ideas for those doors you have laying around. Don't tell me I'm the only one.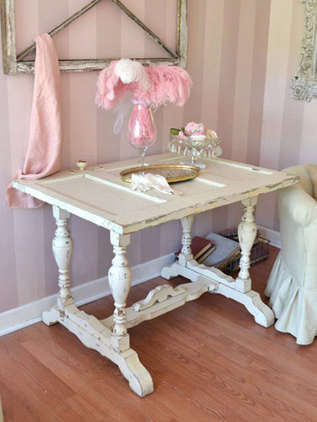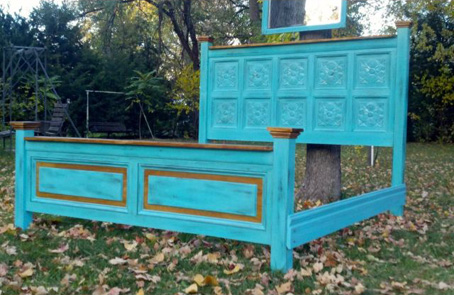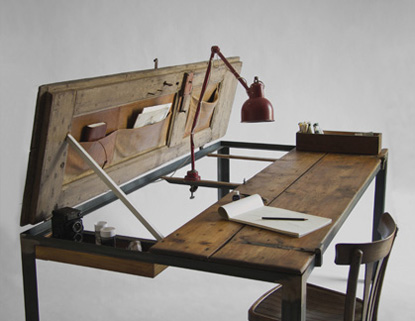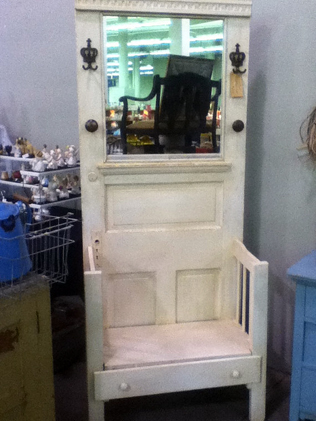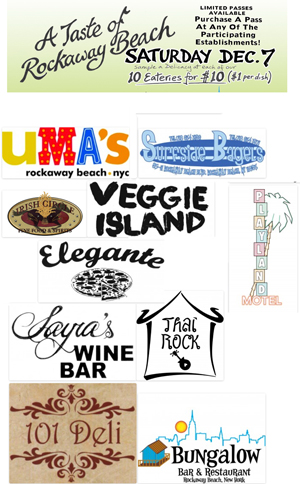 Save the date! Saturday, December 7th marks the first event of the newly formed "Hospitality and Entertainment Association for Restaurants and Taverns of Rockaway Beach". The Taste of Rockaway one day event is 10 bucks for 10 dining establishments. That's only a dollar per dish.
These Rockaway eatery owners want everyone to know that they are open for business all year 'round. More importantly, I've discovered that the boardwalk restrooms remain open during the winter months as well. An important detail to factor into your day of binge dining and drinking.
There are a limited number of passes that can be purchased in advance at any of the establishments. No time frame set for day of, just enjoy the freedom of using your pass during the business hours of each place.
Go to the event's website for links to each restaurant.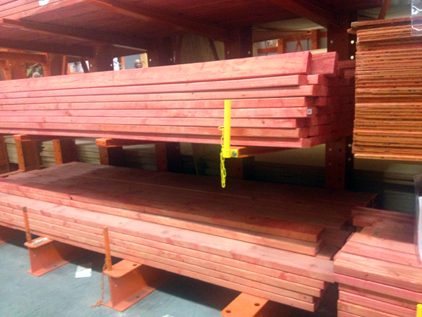 So, I walk into Home Depot the other day looking for pressure treated wood and see all of this red colored wood in it's place. I sez "Wah? It's red!" Turns out this is the new eco friendly alternative to pressure treated lumber. Yes, Home Depot still sells toxic pressure treated. It was just moved elsewhere in this particular store.
The Eco Red lumber is said to be moisture, mold, fire and insect resistant, all without the use of those hazardous chemicals that have made pressure treated the lumber of choice for certain projects. It's also supposedly lighter. Have you ever filled your van with a bunch of pressure treated 4×4′s? I have. They are heavy!
After checking out the website, I'm still not really sure what that red coating is, but the company is Greenguard Gold certified for low chemical emissions. Furthermore, the product is made in America. Again, slightly confused as to whether or not it's actually grown here. The site does say that the lumber is sustainable because it lasts longer, but doesn't fill us in on the growth process. It's all a bit vague or perhaps it's just over my head.
In any case, this seems like a better choice than good ole' pressure treated. Also costs a bit less!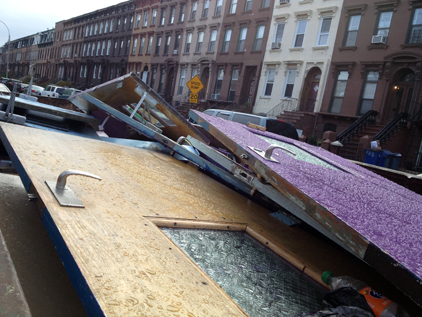 Ugh. An entire dumpster full of solid wood school doors went into the landfill on Saturday morning. I passed by with my dogs, snapped this shot, texted a salvage buddy to alert him of it, but 20 minutes later, the dumpster was being taken away and not one door was saved.
They may not have been the nicest doors for home usage, but they weren't garbage. They would have made decent coffee tables. Or even office doors. Why just throw them away?
This happens everyday, everywhere. Next time I'll be prepared.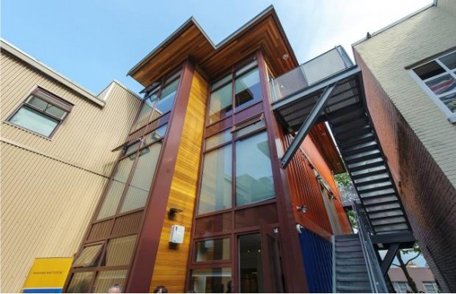 Housing in New York has become so expensive that it's time to think of some outside-the-box options. Being an old home lover, it's always been my ambition to rescue broken abodes. But what if it's too far gone? What if it's actually a tear down? What if building on an empty lot is more affordable?
The building or even renovation process in NY requires going through a lot of red tape. Although I haven't researched local specifications for pre-fab homes, I know that even developers are going modular. Shipping containers? Might not be to code right here in NYC but they are worth looking into.
The photo above, via Jetson Green, is actually an affordable housing development in Canada. It would not look too out of place right here in brownstone Brooklyn. Definitely better than some of those other new builds.
Each unit costs $82,500 and the entire process took about 8 months to complete. This building, as with many other shipping containers, exceeds the code requirements for insulation. You were asking yourself about the insulation, amIright?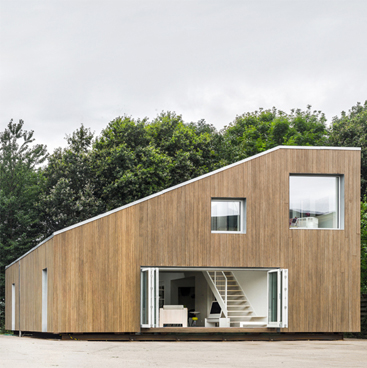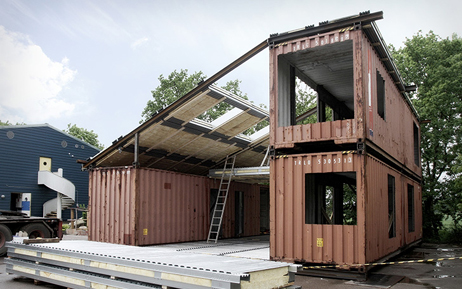 Yes, my friends, the house above is a shipping container home. It's actually three shipping containers located in China designed by Arcgency for World Flex Home. Be sure to hit that link and check out the interior shots.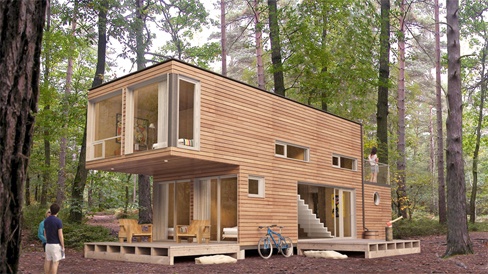 You can purchase the "Hela 1280″ Meka modular house right online for $189,200. This is the largest and priciest of their homes at 1280 square feet. A 320 square foot home goes for $52,500.  The website says it takes 7 days to assemble and that includes everything except city water lines, electrical current and foundation. Of course, it does not include dealing with the DOB. Let's also not forget that shipping the shipping container may cost as much as the actual house. The company ships worldwide with the headquarters being in Canada.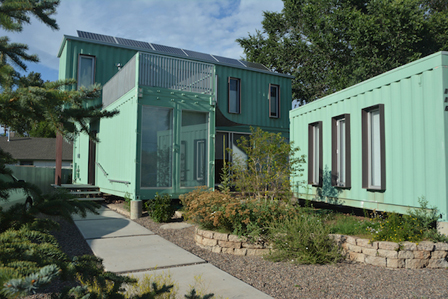 If you're saying "None of these look like shipping containers." well, here's one that does. The six container home was actually designed by students (friggin' exceptional kids who aren't drinking their youth away) and took two years to build (Ok, not THAT exceptional). The home boasts concrete floors, a roof deck and some exposed container interiors. Do check out the other pics, especially the exposed steel beams and support columns. It's industrial looking yet totally homey and warm.
Ugh…and now I think I just found a new obsession.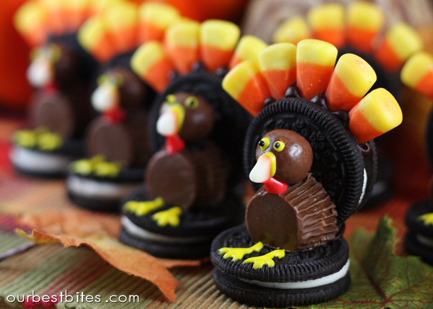 Hey kids! Here's some fun, edible goofiness just in time for Thanksgiving. These desserts, place settings and center pieces are all tasty and cruelty free. Some are even good fer ya! Click on each image for the source and how-to, but remember not to go nuts with directions. They are all easy enough to recreate with your own special touch.